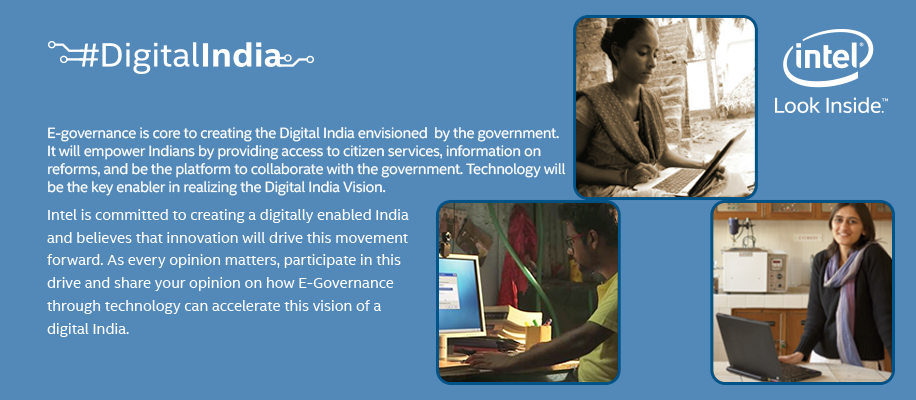 67 years of independence and still many villages in India are devoid of basic facilities like power, ample potable water. They don't have proper roads and not even schools. And, our government has taken a pledge of making India digitalized by 2019. When they could not be provided these basic facilities, will it be possible to give them access to modern technologies? How can it be done? Well, I say, through an effective governance.
India has an area of 32,87,590 sq.km and a population of 121,01,93,422. Governing it most effectively, considering its area as well as population, is truly a challenging task. We often hear stories of corruption and sluggish work at government offices. This obviously is delaying passing the tenders and completion of the developmental projects. So to fasten the processes and growth of the country and to make it digitalized, it is a must to digitalize the countries governance first. These astounding inventions of 21st century, the computers, are no doubt faster than humans beyond comparison in every calculation and processing and I don't think they demand money from the citizens for the work to be done too! The government's money sanctioned for the developmental projects or to reach the citizens will no more be engulfed by the corrupt officials. So there is a two way advantage of E-Governance, faster completion of projects along with reduced corruption, which together can surely accelerate the process of making India a rich and digitalized nation.
But, that has some challenges too. The computers used should be programmed well to meet the requirements efficiently. And for this a globally known name in the industry,
Intel with its 'Digital skills For India' and 'Innovate For India' initiatives has joined hands with the government and that means we can hope for no failure in the process of making #DigitalIndia.
Linking This To:
http://www.intel.in/